Welcome to all our New Subscribers! Please click on Communication on Your Dashboard Menu, and then MoneyLine News to get caught up on past newsletter emails to get informed.
Site Updates
We apologize from Corporate IT for the website being down unexpectedly long last night while updating the system. Do to the amount time it took to complete the updating, there will not be a daily joinee numbers email going out today. The daily joinee numbers emails will resume tomorrow as normal.
New MoneyLine Diamond Testimonial Video
Go Watch our Latest Diamond Testimonial Video from Paul Farmer, along with past Videos from Todd McCart, Miguel Salvador, Kent Anthony, Frank Calabro Jr. and Ryan Hauser about MoneyLine, by clicking on the following Link: http://fedajan.globalmoneyline.com/testimonials
Payment Solutions
The New Multiple Payment Solution for I.R.s has been a HIT! Many I.R.s have commented positively about it, and have set up Multiple Payment Processors already.
Poster Update
"FREE" Poster Software Project is coming along well, and we hope (no guarantee) that it will be ready for release Sunday.
Go Fishing
There is an old saying of GIVE someone a fish and they will eat for a day, TEACH someone to fish and they can eat for a lifetime.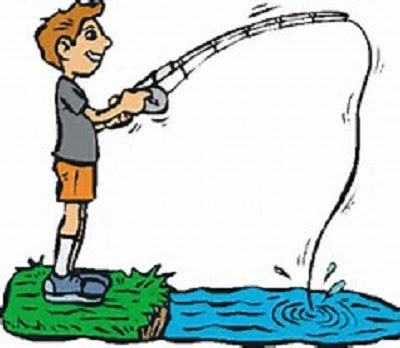 It might be a little bit of a stretch but this concept can be applied to your MoneyLine business. Some will join MoneyLine and just blast out 100,000 messages and then complain because they didn't "see" the results they wanted. Others will take a different approach and take the time to review the Upline messages they receive each day. Writing down what caught their eye and/or what turned them off. Most individuals doing online marketing know that you have to test, test, test to get the right message out there to get someone to respond to your message. Here at MoneyLine you have a built in platform to not only test your own message but learn from others in the industry. You can purchase thousands of dollars worth of advertising on Facebook, Google, Solo Ads, Softwares, Trainings etc. testing your message hoping to get things right, or for pennies on the dollar you can do it with MoneyLine. Continued success to those desiring to get the most out of their MoneyLine.
Make sure everyone you know in MoneyLine has their MoneyLine emails white-listed (NOT SPAM) so they are receiving all these announcements!
As always we encourage you to stay connected with MoneyLine on our Corporate Facebook page at:
https://www.facebook.com/Globalmoneyline
(We welcome your Testimonial posts on the Corporate Facebook GlobalMoneyLine Page, but please Do NOT Post Links in Your MoneyLine Testimonials or Comments as these will not be approved.)
Thank You for Helping MoneyLine become The World's Largest Straight One-Line of People